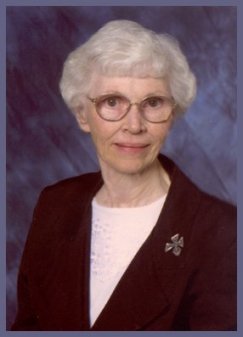 SISTER MARIETTA SCHROEDER
Sr. Marietta made her religious profession on June 24, 1949 and was a teacher for many years. She was in parish work at St. John Church in Russellville just before returning to the Monastery.
She is survived by four sisters: Sr. Barbara Schroeder, Sr. Stephanie Schroeder, and Sr. Regina Schroeder, all of Fort Smith, AR, and Mary Lehman of St. Louis, MO; four brothers: Elmer Schroeder of Windthorst, TX, George Schroeder of Leominster, MA, Bernard Schroeder of Shawnee, KS, and Ray Schroeder of Kansas City, MO, in addition to the sisters of her religious community.