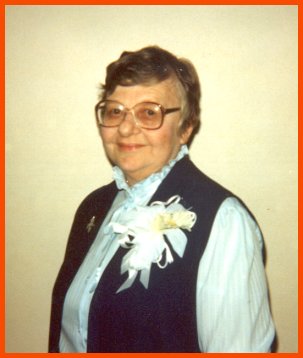 SISTER ANACLETUS SCHROEDER
Sister Anacletus Schroeder made her monastic profession on June 24, 1936. She was a professional nurse for 52 years, and worked in Clarksville, Dermott, Morrilton, Van Buren and Boonville, MO. After retiring from nursing, she served the monastery as receptionist untill her recent illness. She has four nieces who are members of St. Scholastica Monastery.
In addition to her sisters in community, Sr. Anacletus is survived by two sisters, Agnes Linderman of Archer City, TX, and Dorothy Bockholt of Robstown, TX; two sisters-in-law, Mary Lou Schroeder and Lucille Schroeder, both of Windthorst, TX; and a number of nieces and nephews.