Hesychia House of Prayer
Hesychia House of prayer is nestled among the Ozark Mountains in New Blaine, Arkansas. The sisters who staff it live a life of prayer and work and offer hospitality to adults of any faith who are seeking quiet time alone with God.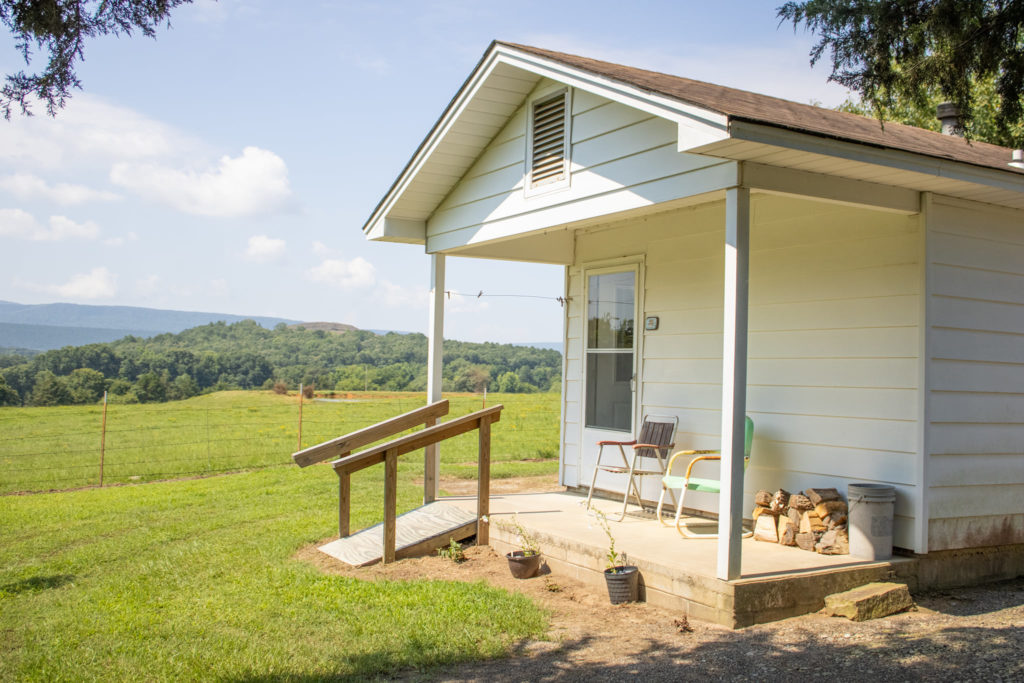 There are four hermitages available for a stay as long as a day up to a couple months or so. All guests are to provide all their own food and do all their own cooking. The hermitages are provided with a small-sized refrigerator and stove. Each hermitage has a microwave, Mr. Coffee, cabinet oven, toaster, and cooking utensils. Linens are also provided.
Guests using any facility at Hesychia are welcome to join the sisters for the community prayer which consists of the Eucharist and praying the Liturgy of the Hours. They are also welcome to use the chapel for private reflection, the deck of the main house, and the library. The sisters are willing to meet with guests for spiritual direction if asked to do so. Adventurous folks may be interested in using the hiking trails in the 200 acres of wooded area or walk the country roads.
The suggested donation for the hermitages is $50/night for the first week and $35/night thereafter; a $20 donation is requested for a day only. However, if a short-term guest (one staying for one week or less) is unable to pay the requested amount, a lesser amount can be arranged, as we do not want anyone wishing to spend time with God here to stay away for financial reasons. Donations can be made by clicking here.
Location & Contact:

204 St. Scholastica Road,
New Blaine, Arkansas 72851
Director:
Sister Lisa Atkins, RSM
Assistant Director:
Sister Anita DeSalvo, RSM
Founding Director:
Sister Louise Sharum, OSB
To reserve a reservation for a hermitage please email us at
[email protected]
or call or text us at
(479) 938-7375
.
This is necessary to make a reservation.
Internet/Wifi at Hesychia
Our internet capacity is limited. Therefore, before your arrive at Hesychia, we ask that you download any spiritual digital books, videos, or music to your electronic devices with the WIFI at your home. Cellular service from AT&T is available. However, cellular service from other carriers may or may not be available. As cell phone carriers adapt and cover more of rural America, this could change and evolve service may improve.