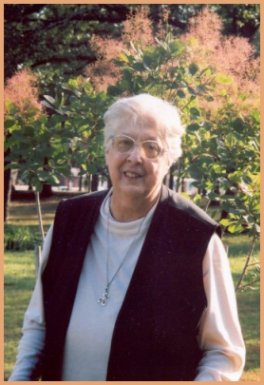 SISTER FIDELIS MARIE GARAFALO
Sr. Fidelis Marie made her monastic profession on October 3, 1959 and her ministry was care of the sick. As a nurse, she worked in various hospitals. Her medical career also involved teaching and administration. Following her retirement from nursing she was prolific artistically in both fine china painting and calligraphy.
She is survived by a sister, Mary Ebster of Redding, CA; a brother, Sam Garafalo of North Syracuse, NY, and her sisters in community.