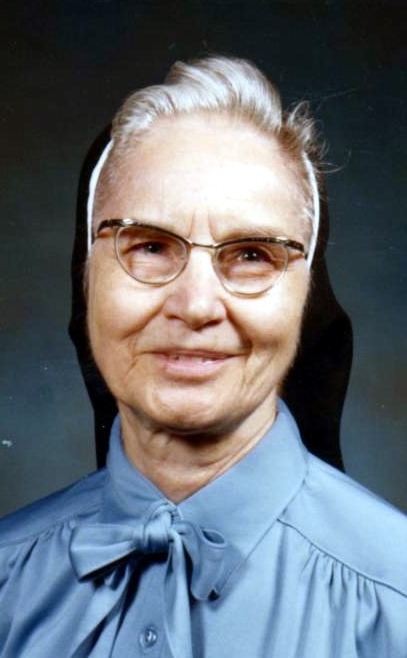 SISTER HERMAN JOSEPH BERKEMEYER
Sister Herman Joseph Berkemeyer was born October 11, 1910, made monastic professon on June 24, 1931, and died on December 9, 2005.
She was a native of St. Vincent, AR. Sister earned her B.S.E. from Incarnate Word College, San Antonio, TX, and taught primary grades for 35 years. Of these, 17 were spent at St. Joseph Orphanage, North Little Rock, and 24 years in the Nazareth Independent School System, Nazareth, TX.
In her free time she loved to bake cookies and care for house plants, but her special treat was playing cards with her family, friend, and the Sisters, just any willing person.
Survivors include eight sisters, Sister Anita Berkemeyer of St. Scholastica, Marie Beck of Fort Smith, Louise Sponer of Hatieville, Rita Rehm of Perry, Helen Ward, Marilyn Riedmueller, and Pat Stout of Morillton, and Paula Patton of North Little Rock, three brothers, Herman of Lake Village, John of Atkins, and Raymond of Morillton, and an extended family.