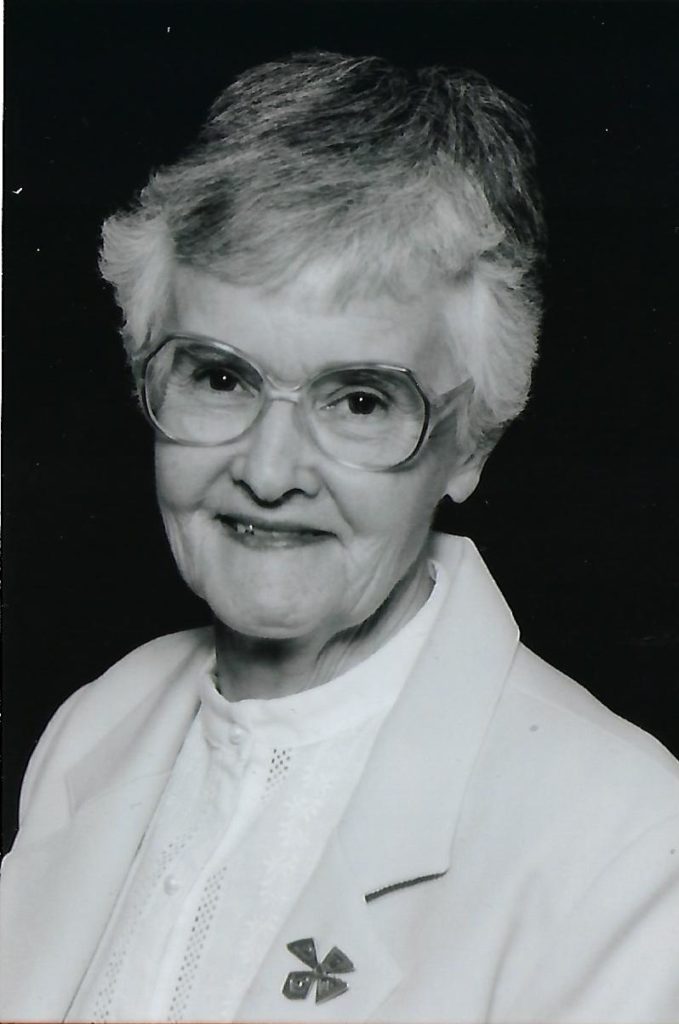 Sister Catherine Markey, OSB, 94, of Fort Smith, passed away on Saturday, December 11, 2021 as a resident of Chapel Ridge Health and Rehab.
She was born on September 29, 1927 in Newton, Massachusetts to the late Joseph J. and Rose (Flanagan) Markey. Sister Catherine was a dedicated teacher and activist. Her passion for the poor and exploited touched every aspect of her tiny frame and gentle personality. She had a love of animals and root beer. She enjoyed traveling and her faith and love of family and friends never waned.
Sister Catherine earned her Bachelor's Degree in Secondary Education from the University of Louisiana, Lafayette. Sister Catherine made her Religious Profession on August 15, 1947 with the Sisters of Most Holy Sacrament. She later entered St. Scholastica Monastery in 1990 and made her monastic profession with the Sisters of St. Scholastica Monastery on August 7, 1993.
She went on to earn her Masters in Science from Notre Dame University, Notre Dame, Indiana, with emphasis in Chemistry and Physics in 1961. She obtained her Library Science Degree from LSU in Baton Rouge, LA in 1973. She also completed Continuing Education Workshops in Archival and Oral History, Basic Genealogy, Theology and Canon Law from 1975 to 1977. She served as Archivist in the Diocese of Little Rock and the Diocese of Jackson in Mississippi.
In addition to her parents, she is preceded in death by her siblings, Sister Anna James Markey, SC, Sister Mary Richard Markey, MHS, and her brother, Richard Markey.
Vespers will be 7:30 P.M. Tuesday, December 28, 2021, Funeral Mass will be 10:30 A.M. Wednesday, December 29, 2021, both at St. Scholastica Monastery Chapel, with interment at St. Scholastica Cemetery.
Arrangements are under the direction of Edwards Funeral Home, Fort Smith.
She is survived by her cousins, Genevieve Duffy and family from Rockville, MD Mary Behan and family from Valley Stream, NY; the Sisters of St. Scholastica Monastery, Fort Smith, AR; and the Sisters of Most Blessed Sacrament in Lafayette, LA.