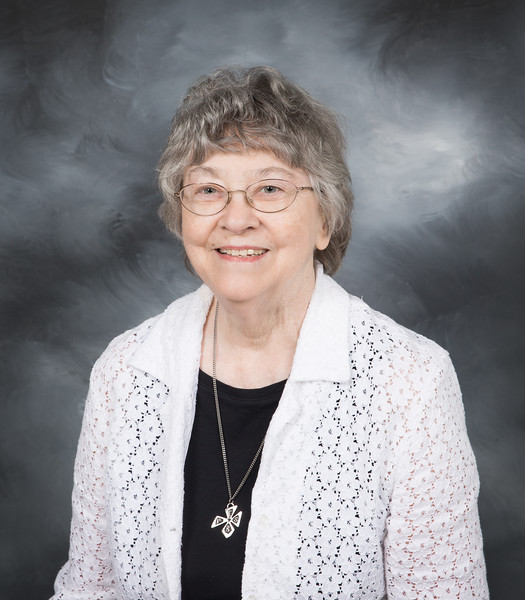 Sister Macrina Wiederkehr, age 80, died April 24, 2020, at St. Scholastica Monastery in Fort Smith. The family of Henry Wiederkehr and Marion (Eveld) Wiederkehr welcomed their daughter, Martha Ann, into their family on July 28, 1939, in Altus. Upon being received at St. Scholastica Convent on June 24, 1957, she took the name Sister Mary Macrina Wiederkehr. Sister Macrina taught at St. Boniface School in Bigelow, St. Joseph School in Ada, Okla., and St. Gabriel School in Kansas City, Mo., and served at St. Francis de Sales Parish in Lebanon, Mo., Springfield, Mo. Branson, Mo., El Dorado, Mo., Marshfield, Mo., and Ozark, Mo., and St. Thomas Newman Center in Fayetteville. She served as a vocation director, retreat director and spiritual director at St. Scholastica Monastery and Center and in the diaconate ministry for the Diocese of Little Rock. She earned her Bachelor of Arts degree in Elementary Education at Mount Angel College in Oregon and her master's degree in religious education at St. Thomas University in Houston. She was the beloved author of nine books.
She was preceded in death by her parents; two brothers, Raymond and Basil Wiederkehr; and two sisters, Henriette Ann and Dorothy Alice Wiederkehr.
She is survived by a brother, Joseph Wiederkehr; two sisters, Edna O'Neill and Mary Lou Bennett; her beloved nieces; and members of her Benedictine family.
Mass for Christian Burial for Sister Macrina will be held at a later date. Please remember Sister Macrina in your prayers.
Arrangements and cremation are under the direction of Fentress Mortuary in Fort Smith.Leave A Guestbook MessageView Guestbook EntriesIn lieu of flowers, please make memorials to St. Scholastica Monastery Continuing Care Fund, 1315 S. Albert Pike Ave., Fort Smith, AR 72903.Donate In Sr. Macrina Wiederkehr's Memory
via secure PayPal