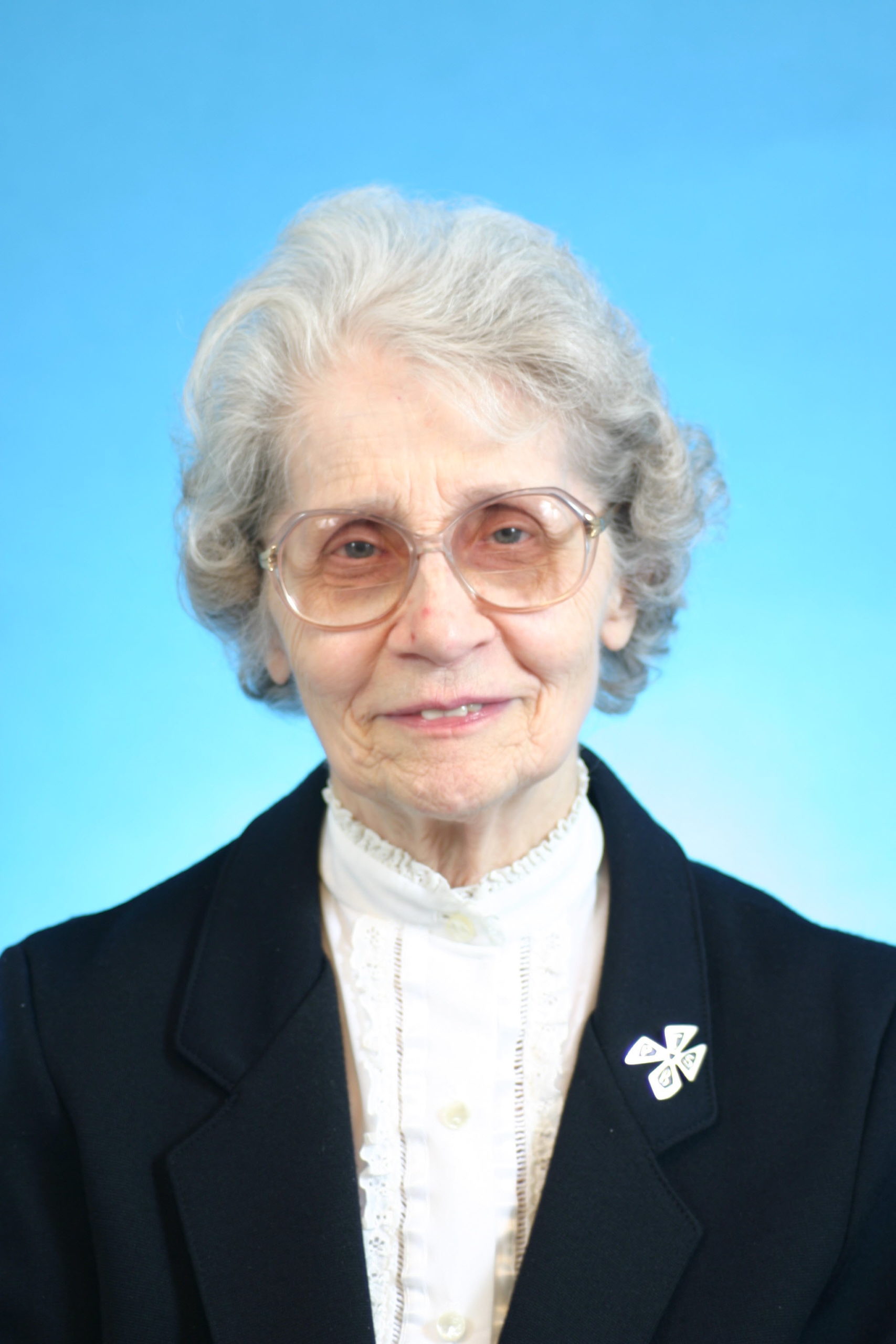 Sister Valeria Moellers, OSB, of St. Scholastica Monastery, Fort Smith, a retired Music teacher, entered into eternal life on October 17, 2013 at the age of 98. She was born on February 26, 1915 in Fort Smith, AR to John and Mary Rose Moellers. She entered St. Scholastica Convent in 1934 and made her monastic profession on June 24, 1937. She earned her Bachelor's Degree in Music at the American Conservatory, Chicago, IL in 1955 and her Master's Degree in Music Theory at the University of Arkansas-Fayetteville in 1963. She taught elementary Music for twenty years at St. Joseph School, Paris; St. Boniface School, Fort Smith; Our Lady of the Lake School, Lake Village; St. Edward School, Little Rock. She taught Music at St. Scholastica Academy for sixteen years. In 1972 she retired from school teaching but continued to teach piano privately until her retirement to the monastery in 1992.
In 2005, when her vision failed and she could no longer accompany the sisters during Mass and prayers, she continued to "coach" piano to the younger sisters. Four of the sisters she coached—Sisters Pat Bolling, Alice O'Brien, Therese Moreno, and Barbara Bock—are now playing the Liturgy of the Hours at the monastery. Many of Sister Valeria's students came back to visit and renewed their fond memories of her.
She was preceded in death by her parents, one brother, and two sisters, and is survived by the members of her monastic community.
Memorial donations may be made to St. Scholastica Continuing Care Fund, P. O. Box 3489, Fort Smith, AR 72913. Donate In Sr. Valeria Moellers's Memory
via secure PayPal